This week in EDTC300, we're learning about coding! Because I've chosen to learn about coding in my Learning Project, I've done quite a few of the Hour of Code courses (App Lab, Sports Code, Hello Processing), as well as done some work with Code Academy (Python); I hadn't yet done work with Scratch though, so figured I may as well test that out for this dual blog post.
I started out by signing up for the site and exploring a little bit. The layout of the site, and suggestions when signing up, gave me the impression that it was geared toward younger grades/ages, as it said to not use your real name in your username, choose a password you will remember, and not to share your password (elements of digital citizenship at play here!). I think because of that, the site was really colourful and flashy, and for my experience, it made it more difficult to navigate through because there was so much going on all over the screen — not necessarily the menus, but in the actual creation of projects.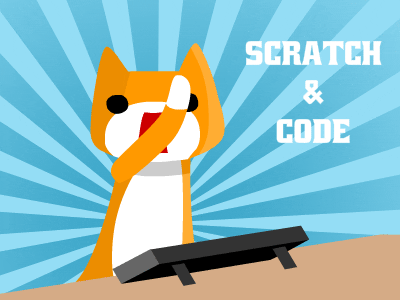 After exploring for a little bit, and testing out some of the projects created by other people, I began creating my "project," but honestly, I don't think it was elaborate enough to even be considered a project. I ended up just creating a couple of different title pages, but then couldn't figure out how to make any of the animations work, and when I tried to run the blocks of code through, it would NOT work as I wanted it to. Again though, I found the flashy, blocks of code extremely distracting, and difficult to use. I also found it extremely difficult to find direction and learn how to use the site to create anything. In comparison to Codecademy and Hour of Code, I really did not like Scratch.
So as much as I am enjoying learning more about coding, I'm scratching this one off the list (pun definitely intended). Because I don't have a background in math or science, nor have I taught these subjects at an elementary level, I don't know how effective this site would be in an educational setting — I just really don't like it. Coding in general though, I think everyone should have to learn a little bit of coding in their education career, and for sooo many reasons!
Learning how to code may help improve decision-making and problem-solving skills.
Learning how to code may improve creativity (I think this is where my skills are really lacking).
Learning how to code may improve ability to recognize patterns — mathematics, probability, social sciences.
Learning how to code creates opportunities for growth, as fundamental concepts are cross-curricular, and has many transferable skills.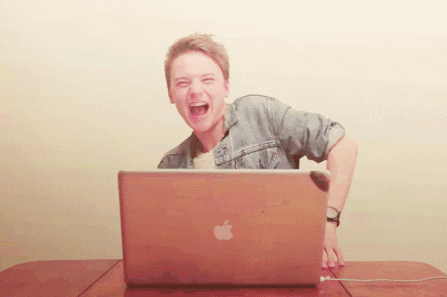 Overall, I believe coding is a valuable skill to learn (even just the beginner programs/courses). It is certainly nothing new, but with the increase in technology and EdTech in our day-to-day lives, knowing about how/why things work the way they do, is a valuable skill to have. It allows people to challenge their comfort zones, learning about things they may never have thought about before. It has certainly given me a different perspective on learning about STEM subjects in education! And even though I don't consider myself to be a very creative person when it comes to creating projects or creating my own code, that option is still there — there are ways to learn code that are more methodical (which I prefer) and there are ways to learn code that are more creative — best of both worlds for a multitude of learning styles!